Storage Tank Painting in Ohio & US Wide
We are a tried and true industrial tank sandblasting and painting contractors. Servicing nationwide.
We are certified experts that specialize in restoring vertical (VSTs), horizontal (HSTs) and aboveground storage tanks (ASTs), including water towers, propane tanks or fuel and oil tanks. Besides panting the the exterior, we can also provide Interior Tank Lining services.
Since our founding, restoring storage tanks has been our main focus. Through the years, we've spent thousands of hours working on tanks of all shapes and sizes honing and streamlining our service.
This resulted in a lean, highly efficient tank refurbishing process built around the philosophy of giving our clients the best quality product for their dollar, budget, and needs.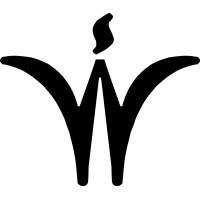 Do You Have A Tank That Looks Like This?
Our Tank Painting Services
Specialized painting services for propane tanks, ensuring durability and compliance with industry standards.
Ground storage tank painting services provide protection and aesthetic appeal for various storage needs.
Expert painting services for water towers, utilizing quality materials to withstand environmental conditions.
Accident Free Safety Record
Our Tank Painting Process
With over 5,000 storage tanks restored, we understand various needs, tank types, schedules, and quality expectations. We've tailored our process to three main concerns: job site safety, tank downtime, and price.
Our philosophy is to provide the best quality product for your budget and needs. You won't find a better service for your money.
Quick turnaround & no Downtime
We know how important it is for your business to stay in operation, that's why we make sure we get the job done fast and that you don't experience any downtime.
For a typical 30,000 gal. LPG tank, you can expect an average turnaround time of only 2 days. We offer Dustless Blasting applications as well for more active sites where staying operational is critical.
With our expert restoration staff, top-of-the-line equipment, and use of top notch coatings. We're very confident in our ability to give you a paint job that will last. 
That's why we offer some of the longest term warranties in the business.
Whether your project is on along the coastline of the gulf coast weathering high winds and saltwater or they're in the type of climate where they can experience all 4 seasons in a day. 
In either situation, we take all factors into account and tailor-fit our coatings to best protect your tanks/assets and therefore give them the best possible protection.
In order to deliver consistent, high quality, paint jobs time after time… we "spec" our projects to give you the best coating protection (when coating specs are not specified). We measure surface profile, before & after DFT, and test for holidays upon request.
We do this to ensure that our clients get what they paid for… a top quality paint job.
Accident Free Safety Record
We're proud to say that we've had no major recorded accidents for as long as we've been in business. We're committed to keeping our employees, our clients, the public, and the environment safe.
We attribute this to our knowledge and years of experience working with many different fuels & gasses, our safety equipment, our safety processes & procedures, and our commitment to using only environmentally friendly silica-free blasting materials.