Commercial and Industrial Sandblasting Services in Ohio & US Wide
Our commercial and industrial sandblasting services span a wide range of types of surfaces.
We tackle a wide range of challenges, including above-ground storage tanks, industrial structures, fuel tanks, heavy machinery and industrial equipment, and contribute to the vital arteries of our land, including commercial buildings, bridges, and structural steel.
Whether your task demands compliance with NACE, ISO, or SSPC, our company sets the gold standard for blasting equipment to meet your project's blasting and coating specifications. From traditional blasting to innovative laser blasting, dustless blasting, soda blasting, non-abrasive dry ice blasting or HP water-jetting, your project deserves nothing less than our tailored, top-of-the-line approach.
Our choice of zero-silica, 100% eco-friendly blasting media isn't just about following regulations – it's a testament to our commitment to sustainable practices. So, you're not only left with beautifully prepared surfaces but also a cleaner, greener impact on the world. Moreover, our stringent adherence to OSHA, EPA, and DOT regulations is non-negotiable, assuring you that every job we execute is done so with the utmost safety, environmental mindfulness, and complete regulatory compliance.
Your project isn't just another job to be done; it's a canvas, and we're here to create a masterpiece out of it!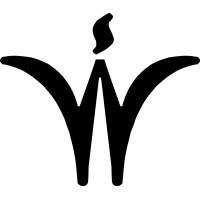 The Markleys Precision Difference
Our knowledgeable commercial sandblasting professionals can adequately diagnose virtually any blasting project and recommend the best overall process for your situation.
When you choose Markleys Precision, you're not limited by preconceived notions or one-size-fits-all solutions. You receive a truly impartial consultation considering your project's unique requirements, budget constraints, and timeline.
Transforming Surfaces into Masterpieces - Our Comprehensive Expertise in Commercial Sandblasting & Painting
With the right equipment and know-how, we can blast it all. Surfaces become experiences thanks to us in commercial and industrial sandblasting and painting. Your project is a demonstration of potential rather than merely a duty. There is hardly a substrate we can't work on, from sturdy surfaces like concrete and wood, through delicate materials like plastics and fiberglass, to the grace of natural stones and the refinement of vinyl asphalt.
Advanced Dry Blasting Solutions - Garnet Media and Dry Ice for Dust-Free, Efficient Cleaning
Need a low-dust blast in an area where equipment can't get wet?
No problem! 
High-quality garnet media blasting with a specialized dusting collector is an arsenal in our toolbox for quick and effective outcomes. But we don't stop there; for jobs that require maximum cleanliness, we also employ the ground-breaking dry ice blasting method. This ensures a spotless workplace by producing zero dust and requiring little clean-up. 
Sustainable, Fast, and Budget-Friendly Commercial and Industrial Blasting Solutions
But what if you're also looking for a solution that's sustainable, fast, low on dust, and friendly to your budget?
Believe it or not, you can have it all!
When it comes to industrial and commercial assets, we go the extra mile by involving our dustless blasting equipment, combined with 100% eco-friendly recycled crushed glass media or garnet – both are eco-friendly and derived from natural minerals.
Exceeding Standards - Precision Sandblasting for Impeccable Surface Finishes
Need a storage tank blasted to an SSPC SP5 with a surface profile of 2-3 mils?
Imagine a surface so flawless it's a work of art. Our arms boast industry-leading DFT inspection equipment and premium-grade abrasives, enabling us not only to meet but surpass the rigorous standards of NACE, ISO, and SSPC commercial and industrial sandblasting specifications. But that's just the beginning – we're not just in the business of blasting but in the vicinity of crafting perfection.
Damage-Free Results - The Art of Precise Industrial Blasting
Will this damage…(insert blank)? The answer to this question is a resounding no.
The key to our success, then, is that blasting requires more than simply the right tools; it also requires knowledge. The alchemy of the perfect blast has been explored; choosing the precise blast media, such as crushed glass, garnet, dry ice, soda, plastic, or another material, will work wonders for your project.
We apply just the correct pressure, tailored to your unique substrate, and employ tactics that transform surfaces without a trace of damage.
ISO / NACE / SSPC Sandblasting Specs
Accident Free Safety Record