Sandblasting / Abrasive Blasting in Ohio & US Wide
We offer a wide variety of dustless blasting services and are able to blast substrates (surfaces) of all types using nothing but 100% Eco Friendly & Silica Free blast media making it safe to blast anywhere. 
Unlike traditional sandblasting, we offer dustless blasting, which is similar to sandblasting except it uses water as it blasts, eliminating virtually all airborne dust. 
This wet media blasting method allows us to work faster and blast nearly anywhere without causing much of a mess. For a more affordable dustless blasting service, call us today, or click a link below on one of our sandblasting services to get a quote immediately!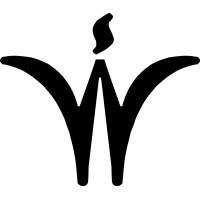 Graffiti removal services that utilize eco-friendly methods to restore surfaces to their original appearance.
Line removal that ensures environmentally clean and precise removal of road markings,
Designed to remove paint and rust, preparing vehicles for a fresh and professional finish.
We provide commercial truck and fleet blasting, offering thorough cleaning and preparation for painting or restoration.
Tailored for large-scale industrial projects, delivering effective surface preparation.
We offer residential blasting services, perfect for home renovation projects, utilizing safe and eco-friendly methods.
Ensure meticulous cleaning and preparation, using water-based methods that protect the environment.
We specialize in trailer blasting, offering precise and efficient surface preparation for restoration or repainting.
Thorough cleaning and preparation, using eco-friendly materials for various industrial applications.
Accident Free Safety Record
We recommend to have your project prepped & ready for sandblasting before we show up. Click below to see how to prep for dustless blasting.
Now we do our thing. Just sit back and relax as we blast your surface prep problems away using nothing but eco-friendly blasting materials.
Once the sandblasting is done, simply clean it up, let it lay, or have us clean it up. Simple as that.
Important: How to Prep For Your Blasting Service
For any blasting project, we need your project clean and for us to have enough space to blast every nook & cranny. In order to do that, we need your project to be 100% accessible.
How do you do that? Well it generally means removing any lights, mirrors, handles, or accessories from your project. It also includes covering up glass areas with thick cardboard and heavy duty tape (we recommend gorilla tape). To protect surrounding valuables, laying 4 mil. plastic sheeting on the object and/or on the ground protects the surrounding object from stray blast media and makes the mess easy to control and clean up (your preference). 
If you plan on doing a lot of taping to prep your project, we strongly recommend that you clean your project first to allow the tape to stick better. Other than the plastic sheeting, the rest of the prep process is something we don't usually prep for residential customers due to liability concerns. However we can prep upon request. 
Optional: Laying Plastic Sheeting
If you decide to lay the sheeting yourself, we recommend laying 10 ft. extra on the dimensions of your project. For example, if you have a car thats 8 ft. long and 5 ft. wide, then you would lay at least an 18′ x 15′ wide section; when centered on the sheeting it should give an additional 5 ft. of coverage for us around the project.
If there is something you would like to protect thats within 20 ft. of your blasting project, we recommend putting up the same 4 mil. plastic sheeting to shield it from stray blast media.