Expert Industrial & Commercial Sandblasting Services US Wide​
Above ground storage tanks, industrial structures, fuel storage tanks, heavy Equipment, industrial equipment, commercial buildings, bridges, structural steel, and much more.
NACE, ISO, or SSPC, our company uses top of the line blasting equipment to meet your project blasting & coating specifications. Traditional blasting, dry ice, vapor blasting, or HP water-jetting. Whatever you need, we've got you covered.
Zero silica. 100% Eco-friendly blasting medias. We meet all OSHA, EPA, and DOT regulations.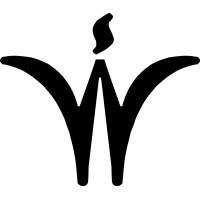 The Markleys Precision Difference
Our knowledgeable sandblasting professionals can properly diagnose virtually any blasting project and recommend you the best overall blasting process for your situation.
Where others may be biased or uneducated since they focus solely on soda blasting service or a dustless blasting service for example.
At MPC, we do it all. Whether that's traditional sandblasting, dustless blasting, soda blasting, dry ice blasting, high pressure water jetting, or laser blasting.
So you'll get a true unbiased consultation for which blasting method best suits your needs, budget, and timeframe.
Need a low-dust blast in an area where equipment can't get wet? 
No problem, high quality low-dusting garnet media blasting w/dust collector for speed or dry ice blasting for zero dust and little to no cleanup.
Need a storage tank blasted to an SSPC SP5 with a surface profile between 2-3 mils?
​We use industry leading Defelsko inspection equipment and top quality abrasives to achieve any Nace, ISO, or SSPC blasting spec. (We can spray coatings and meet required DFT specs as well.)
How about an environmentally friendly, fast, low dust, and budget friendly blasting service?
​Believe it or not, you can get all of that. We use our dustless blasting equipment and 100% eco-friendly recycled crush glass media or garnet (also eco-friendly and a natural mineral). ​
"Will this damage… (Insert Blank)."​
Blasting correctly comes down to 3 main things… Knowing the best blast media to use for your project and situation (crushed glass, garnet, dry ice, soda, plastic etc.), using the right blast pressure based on your substrate, and blasting technique. So with that being said, the answer to this question is no.
​With the right equipment and know-how we can blast it all including:
All metals (aluminium, steel, alloys, copper, etc.), Plastics, fibre glass, brick, concrete, all wood types, all natural stones, vinyl, asphalt, and virtually any other substrate.
ISO / NACE / SSPC Sandblasting Specs
Accident Free Safety Record