Expert Industrial Sandblasting & Painting Services Ohio & US Wide
Based in Ohio and serving the entire United States with expert industrial and commercial sandblasting and painting services since 2016.
Sandblasting
Dry Ice Blasting
Industrial Painting
Dustless Blasting
AST Tanks
Interior Tank Lining
Fuel & Oil Tanks
Water Towers
Industrial & Commercial Sandblasting
We offer industrial sandblasting, employing environmentally responsible techniques to ensure a clean finish.
We specialize in industrial tank painting, providing protection for various tanks with quality paints.
Ohio Dustless Blasting Services
Our blasting services offer a versatile and environmentally friendly solution for cleaning and restoration.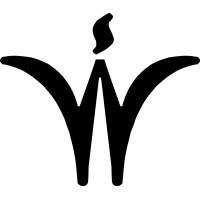 About Markleys Precision Company
MPC specializes in industrial sandblasting and painting services for various equipment and structures, including tanks, bridges, pipelines, ships, warehouses, and more.
We adhere to NACE, ISO, or SSPC standards, meeting specific project requirements, such as surface profile and coating thickness.
Whether you need precise specifications or expert guidance on choosing the right coating system for your project and budget, our knowledgeable staff can assist.
Call Today To Discuss Your Blasting / Painting Project Requirements
Our expert team are fully trained and licensed:
At Markleys Precision Company, we offer top-notch industrial and commercial sandblasting services. Our state-of-the-art techniques ensure the removal of rust, paint, and other contaminants from various surfaces. With our environmentally friendly approach and adherence to industry standards, we guarantee a clean and smooth finish for your equipment and structures.
Our industrial tank painting services are designed to provide long-lasting protection and aesthetic appeal to tanks of all types. Utilizing high-quality paints and coatings, our experienced team ensures that your tanks withstand the harsh industrial environment. From surface preparation to the final coat, we handle every step with precision and care.
Experience the future of surface preparation with our Ohio dustless blasting services. This innovative method combines water and abrasive materials to create a dust-free process that's efficient and environmentally friendly. Ideal for automotive, marine, and industrial applications, our dustless blasting services offer a versatile solution for your cleaning and restoration needs.
We are industrial & comercial abrasive blasters & painters in Ohio & surrounding areas:
Ohio cities and surrounding areas:
Akron
Cleveland
Sandusky
Toledo
Put-In-Bay
Columbus
Dayton
Youngstown
Pennsylvania cities and surrounding areas:
Pittsburgh
Bechtelsville
York
Michigan cities and surrounding areas:
Parma
Grass Lake
Grand Rapids
We have provided our services in the following states:
Connecticut
Florida
Missouri
Massachusetts
Nebraska
New York
Indiana
Kentucky
North Carolina
South Carolina
Texas
Virginia